Christmas Championship 2020
12 months ago, 30-11-2020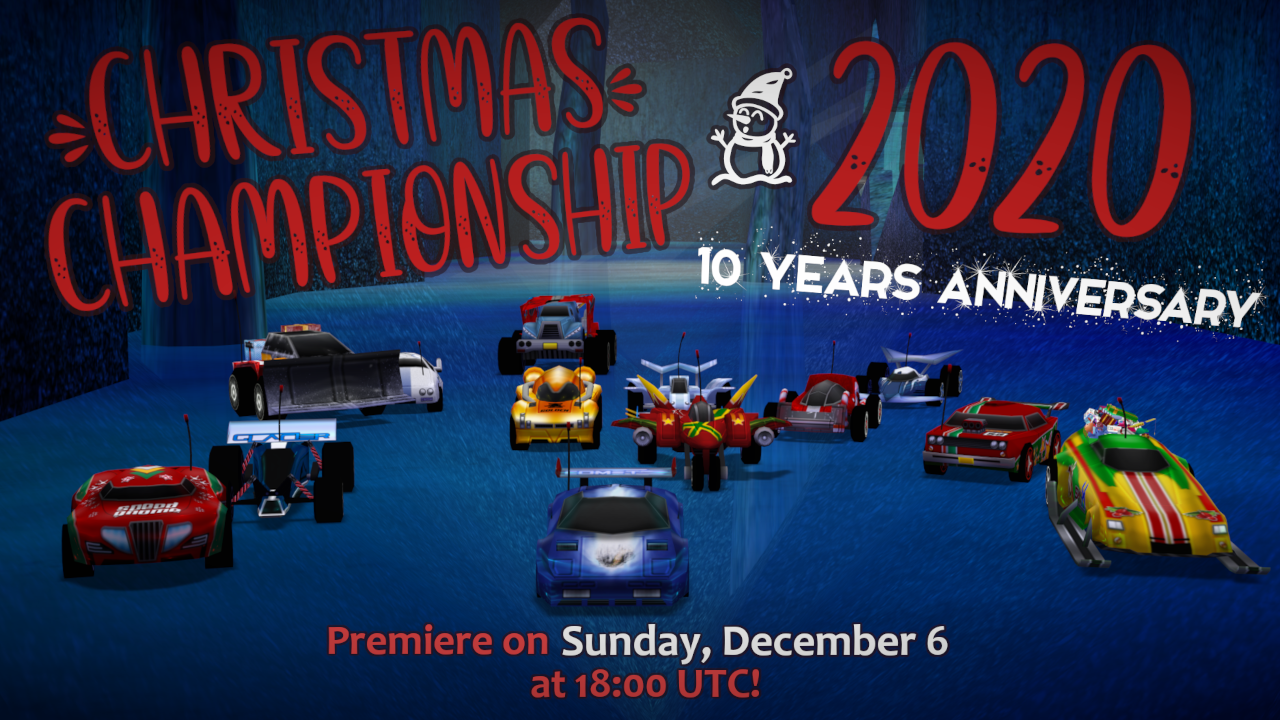 After 10 years, the Christmas Championship is back! This 2010 tourney featured a selection of original cars that have since been remastered for this special occasion—along with a few brand new cars.
Throughout December, we'll be driving them in a series of special events in celebration for the upcoming holidays. Of course, the Christmas Carnival will still be held along the way, possibly featuring some of these cars as the base this time around.
You can join the discussion on Discord or the forum.
---
No sign-ups required! The lobbies will be public, similar to other official events, and anyone is free to join. The only requirement is to obtain the exclusive packages once they're released. If you'd like to keep up to date with any new information, join us on Discord, and make sure to get the Tourneys role from the #roles channel.
A full schedule will be listed here soon! In the meantime, check out the upcoming events.