RVGL, All's Fair and Overcharged | Good Day! (Week 8, 2017)
5 years ago, 24-02-2017
Good Day!
RVGL
Huki released a new version of RVGL which you can download on ORP. For some users, there have been issues with the animation speed and audio glitches at high framerates. Those issues have been fixed and the network code has also been worked on. Some bigger changes might be coming in the near future, so stay tuned to ORP!
RVL Winter Event
The Re-Volt Live Winter event has been going on for a while. Since many people are busy around this time of the year, we set a loose deadline on the All's Fair competition. In this competition, people can mod a car (or create a completely new one) which they will use in a series of races. There are no rules, the goal is to customize a car and win the races with it. You can either submit your car via mail or on creations.re-volt.io. The date of the races will be determined after 8 people entered the competition. Check out the forum post!
Overcharged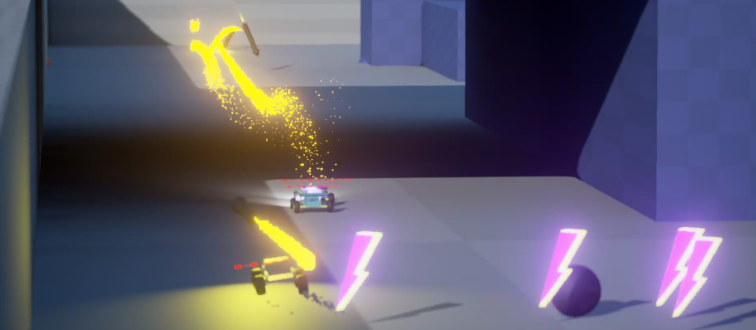 Lastly, here's a shout-out to the Overcharged development team. They are making a spiritual successor to Re-Volt in the Unreal Engine, called Overcharged. Check out their page on ModDB or even join their Discord Server to find out more about their progress and perhaps give them some ideas and feedback!
Famous Last Words
In the coming weeks, we might have a look at some amazing tracks that were released last year. Perhaps even a new conversion by DC.all!
Images taken from Overcharged's ModDB page.