Another lost Demo Car has been found
5 years ago, 31-10-2017
RV_Passion and Simon Harisson unearthed another demo car.



It's based on Pemto, one of Joe Goombridge's unreleased cars (to this date). The car was intended to be used in the McDonald's demo of the game which probably never saw the light of day.
What's special about it: It's not a repaint based off of a stock car that made it into the final game. It has a mesh of a previously unseen car. It's a rookie with a glow engine. It doesn't come with statistics enabled. Enabling them reveals the following:


While the car name is Mc RC, its folder name is mccar. It's uncertain whether it's the original car name since only the car models and textures (excl. shadows) bear a timestamp from 1999: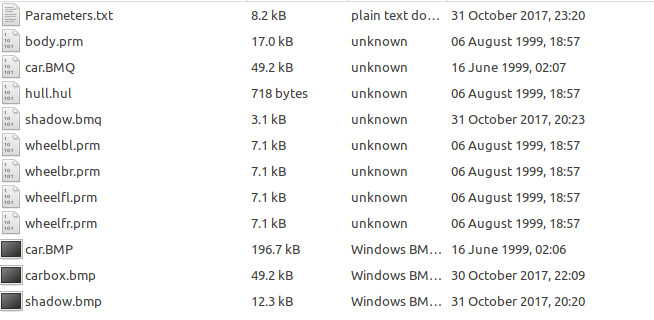 Here's a screenshot of it in action: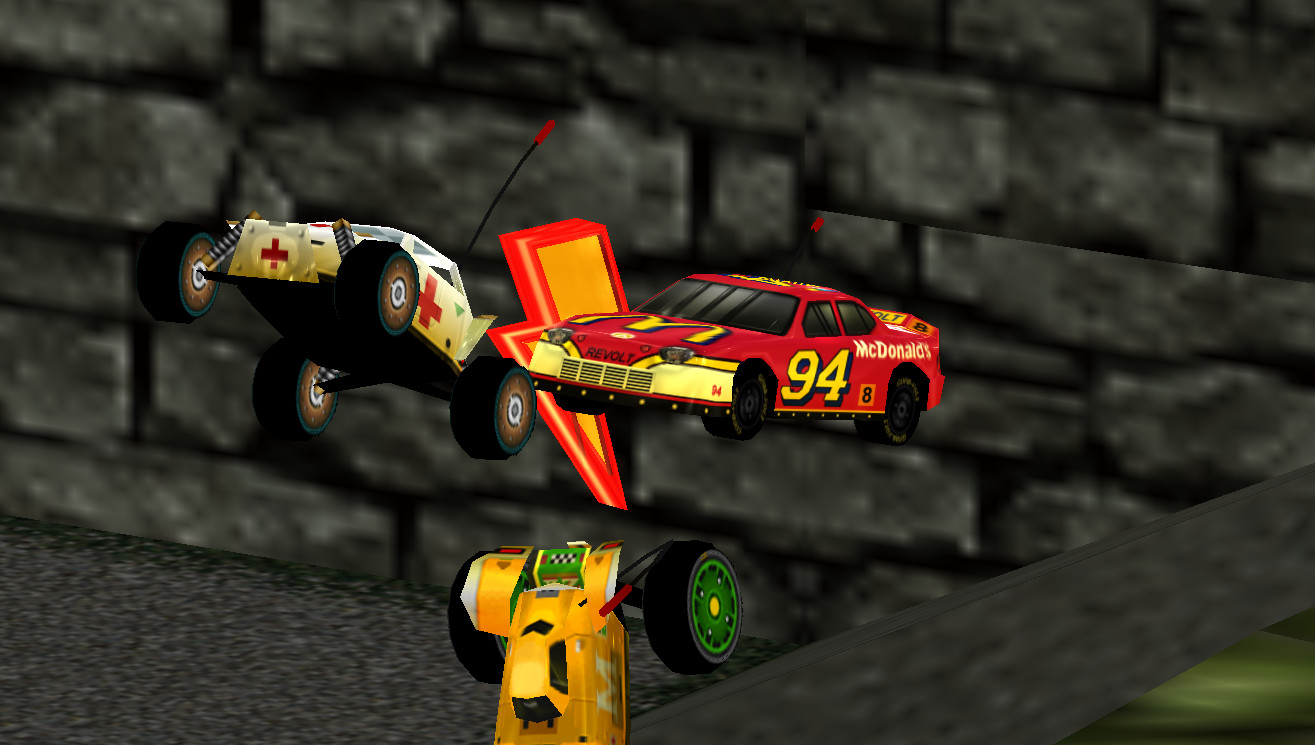 It took 18 years for this car to see the light of day. What other unreleased content for the game may be out there? We're still missing "canned" tracks like the Council Estates tracks, Construction Site, Japanese Garden, Clean Labs and the original Fiddlers on the Roof.
We'll see what the future will bring. I'm extremely thankful for RV_Passion's work and I'm really glad that people of the original developer team are still around.